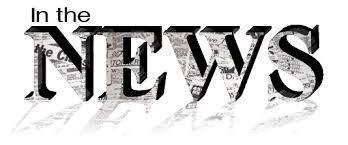 (Article Text)
PLATTSBURGH — Phase one of the historic 134-year-old Samuel F. Vilas Home expansion has entered the home stretch, with completion now expected for May.
A two-phase expansion project had begun in the fall of 2020, with plans to construct a now nearly finished three-story building, and then complete a historically sensitive renovation of the 1888 Vilas Home, located at the corner of Cornelia and Beekman Streets, into two, secure memory care units.
PRESERVE AND EXPAND
Eli and Emily Schwartzberg, who purchased the Vilas Home from its not-for-profit board in 2019, said renovating and preserving the historic building and its rich history has continued to be at the forefront of the project.
"It's kind of in the heart of Plattsburgh, so if it were just torn down or like turned into college dorms, it would have been really terrible," Emily said.
"We're really happy to … preserve it and expand it, so that it's around for another 130 years."
NEW FEATURES
The home's new building will feature bright and spacious resident rooms with private baths, common spaces, a grand two-story dining room, an ice cream parlor and a salon when finished.
The new building will immediately make available 70 assisted living rooms with enhanced age-in-place services that will include 24/7 personal care assistance, medication management, daily meals and snacks, laundry and housekeeping services, and case management services, as well as local transportation, a press release said.
The Vilas Home's current 42 residents will be able to move into the new three-story residence, and receive first choice among the new suites when phase two construction officially begins in the early summer, Eli said during a tour of the building.
In phase two of the expansion, a new grand lobby will be constructed with a drop-off loop and port cochere, a four-season sun porch facing Cornelia Street, and an outdoor courtyard featuring a walking loop, shuffleboard court, putting green and barbeque area.
An activities room with a demonstration kitchen, a gym with an aqua therapy pool and a library will be available at that time as well.
COMPLETION BY 2024
Eli said the project is only two months behind schedule, with phase two now expected to be completed in 2024.
"We are excited to bring enhanced assisted living services to the Plattsburgh area," Eli said.
"My wife, Emily, and I own and run our Community in Willsboro (the Champlain Valley Senior Community), which has an enhanced assisted living license as well as a secure memory care unit. We are very familiar with this level of care and we know how much it is needed here in Plattsburgh. Our current residents and families are excited about the expanded services – and I'm sure they're also relieved that their loved ones will be able to remain here in Plattsburgh at the Vilas Home as they age and as their care needs start to increase."
AGING IN PLACE
The original Vilas Home, which was built in 1888 for aging widows, was established with a basic adult home license, which dictates that residents with increasing care needs must move on to a higher level care facility — even though the individual may be socially appropriate for a less restrictive setting, a press release said.
Once open, Vilas Home residents will look to benefit from the home's new and enhanced license, as it will allow individuals with increasing care needs to receive skilled care services and age in place for longer there than at a typical assisted living setting, Eli said.
For example, a press release said, residents who require skilled nursing services such as transfer assistance, diabetic care, incontinence care and management, as well as medical equipment management, may remain at the Vilas Home and receive those services under the enhanced license.
INTO THE 21ST CENTURY
"We know that the new and improved Vilas Home will help local families keep their loved ones close by and will revitalize this beautiful historic building in the process," Eli said.
"It's been very well-received so far. The residents love watching the construction progress and are excited to move into the new building. It's been incredible to see it come together and we are so excited for Vilas' future."
Project financing is being provided by Champlain National Bank in partnership with Glens Falls National Bank in addition to private investment.
The Vilas Home is also the recipient of a PILOT through the Essex County IDA and has partnered with the Plattsburgh Housing Authority and the City of Plattsburgh to receive a Community Development Block Grant.
"Our main goal in doing this is to continue the mission of the Vilas Home that it's always been and just bringing it into the 21st century," Eli said.
"It really, truly gives us a lot of pride to be able to do that."