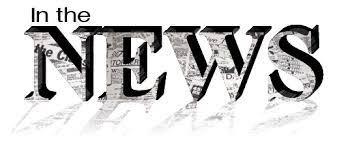 (Article Text) 
PLATTSBURGH — TDC (The Development Corporation) Premier Industrial Parks, a staple of the Plattsburgh business and economic development community for 61 years, is continuing to cement their mark in the North Country region by constructing their 25th property.
To commemorate the construction of "Building #25," TDC held a groundbreaking ceremony at the future building's location on Tom Miller Road Tuesday morning.
60,000 SQUARE FEET
The multi-tenant building, anticipated to be completed in April 2023, will be 60,000 square feet when finished. It will offer two 30,000 square-foot suites, consisting of two dock-level doors, one drive-in door, and 1,000 square feet of office or support space.
"Since the start of the pandemic, TDC has bet on the North Country," TDC President and CEO, David F. Champagne, III said.
"In 2019, TDC broke ground on a 60,000 square-foot industrial facility. Today's announcement of a second 60,000 square-foot industrial facility demonstrates not only the strength of TDC, but the belief by all our partners that the future in Plattsburgh is strong."
BRING OPPORTUNITIES
Several local leaders, partners and TDC representatives attended the groundbreaking to show their support for the shovel-ready project.
Town of Plattsburgh Supervisor Michael Cashman said TDC's new building is part of an exciting chapter in the town.
"We're extremely proud of the fact that TDC has their home in the Town of Plattsburgh," Cashman said at the groundbreaking.
"They are the premiere industrial park that brings about so many opportunities for jobs that bleed beyond the boundaries of the Town of Plattsburgh and into the entire region."
Chief of Staff for State Assemblyman D. Billy Jones (D-Chateaugay Lake), Scott Matthews, read a statement at the groundbreaking on behalf of Jones.
"I am not able to join you but would like to express an unwavering support for TDC and the entire team there for helping foster continued economic development of the region. This investment will expand the Banker Road Industrial Park and continue to grow Plattsburgh and the surrounding area," Matthews read.
"If there is anything that he (Jones) can ever do, or the office can ever do, always feel free to reach out to us. He's glad to be able to help and glad to see the shovel-ready project move forward."
Executive Director of the County of Clinton Industrial Development Agency (IDA), Molly Ryan, said she was astonished at TDC's "unwavering commitment to building and progressing this community."
"We just have an amazing opportunity in front of us," Ryan said.
"I want people to know that here is what is happening. It's not necessarily that we're an hour away from Montreal, or however many hours away from New York City — the Plattsburgh region (and) Clinton County, have so much happening right here, and I want people to come here."
'ALMOST ROUTINE'
North Country Chamber of Commerce President Garry Douglas, also in attendance for the event, said the work TDC is doing in the North Country should not be taken for granted.
"It has been going on for so long, it's almost routine. This process of constantly building new, modern, industrial space, conducive to the needs of industry and warehousing and advanced manufacturing today — there are very few small areas like the Plattsburgh area that have anything going on like TDC is constantly doing," Douglas said.
"What TDC does over and over again, which is build SPEC space, and have the confidence and the strategies in play to build that space and know that it will be occupied — and it always is.
"It's because of things like this today, that we will continue to be a shining light in the state of New York of a small community that didn't lose its manufacturing base, in fact, transitioned to the advanced manufacturing (base) of tomorrow."
Email Carly Newton:
Twitter: CarlySNewton