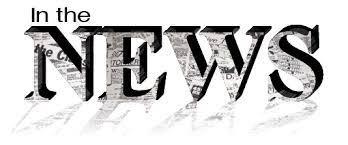 (Article Text)
PLATTSBURGH — The County of Clinton Industrial Development Agency (CCIDA) has launched its new website: http://www.clintoncountyida.com/.
The site has a number of new features including a news section, calendar of events, links to new social media pages and graphics of all current CCIDA projects, as well as a detailed process on how to apply for benefits.
"We are excited to have our new website available for public use," Chairperson of the CCIDA /CCCRC Board of Directors, Trent Trahan, said.
"We are hopeful that this new site will provide the ability to more easily navigate the webpage as well as giving users quicker access to pertinent information."
The CCIDA embarked on this venture in 2021, in order to make its website more user friendly and attractive to the business community.
The CCIDA invites the general public to view the website and offer feedback by clicking on the "Contact Us" section of the website.
"I am thrilled to see the launch of this new website," Executive Director to the CCIDA, Molly Ryan, said.
"The pandemic exacerbated the need for a strong online presence. This new site undoubtedly will help us to better tell our story and feature all the businesses that have benefited from partnering with the CCIDA.
"It is our hope that through this storytelling, more businesses, locally and globally, will better understand how the IDA can help not only these establishments, but our overall region to succeed. I invite everyone to check it out and follow along on our social media platforms."